Cedar Wellness Counselling and Consulting
~ Honouring growth, wisdom and new possibilities! ~

In a sacred space of trust and understanding we connect to a healing process and honour
your inner wisdom to experience your true sense of self.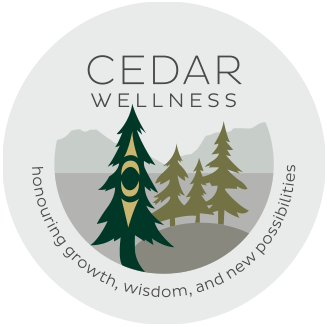 Cedar Wellness Logo: Why did I choose this as a private practice name? Well, it all comes back to my roots, what inspires me, and my vision of what healing is.
Contact Lyla Today To Schedule An Appointment