Counselling Frequently Asked Questions
Answers to the most commonly asked questions regarding counselling services.
How much do counselling sessions cost?
Counselling sessions are 45-50 minutes in length and cost $100 per session. Acceptable forms of payment include cheque, cash, and etransfer. Please call to see if you could be covered under the Homewood Health Employee Assistance Program or First Nations Health Authority.
If you have questions about my fees, please contact me at 250-748-1592, email: lyla.harman@cedarwellness.ca  or through my online calendar.
When are you available for sessions?
I am currently in the office Monday to Friday 8:00am to 5:00pm. The final appointment time is 4:00pm. Feel free to book into my calendar.

Do you take my insurance?
I am registered with Homewood Health Employee Assistance Program and the First Nations Health Authority Short Term Counselling and Indian Residential School Counselling. If you are unsure if your health insurance covers your counselling feel free to contact me: 250-748-1592, email: lyla.harman@cedarwellness.ca or through my online form: ****
How do I set up an appointment?
There are several ways to schedule an appointment, so you can choose the option that's easiest for you.
Schedule immediately into my calendar via: janeapp.com
You can call me at 250-748-1592. I do my best to answer phone calls, but if you get my voicemail that means I'm either in session or simply away from the phone. Please feel free to leave a message on my confidential voicemail, and I will return your call as soon as possible.
Send me an email at lyla.harman@cedarwellness.com
You can also contact me through my online form.
If you have any questions, just ask! I'm here to help. I look forward to hearing from you!
What if I need to move or cancel my appointment?
I understand that things come up, so you can cancel or reschedule your appointment with at least 48 hours notice.
If it's less than 48 hours notice, you will be charged for the appointment. Reschedules can be done directly through my calendar at Janeapp:
Will my sessions be confidential?
Certainly. Confidentiality is key to building trust in the counselling relationship. Your right to confidentialithy will be respectfully maintained. I will not disclose information without your written consent, except in cases of possible harm to yourself or others or a criminal court subpoena.
Shouldn't I be able to handle this by myself? Does seeing a therapist mean I'm weak or flawed?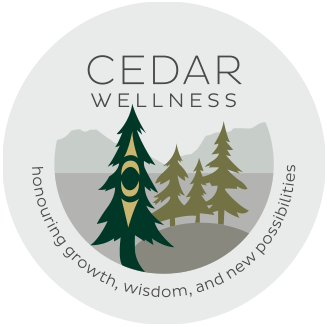 Contact Lyla Today To Schedule An Appointment